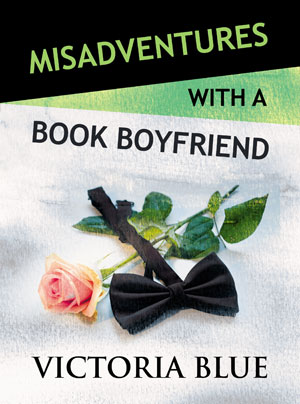 Misadventures with a Book Boyfriend
---
A washed-up model at the age of 27, Oliver Connely has gone from being a household name to barely making the rent. It's time to think fast—and cash in big—with a can't-miss idea inspired by the passion he sees in a handful of romance novel fans. Book Boyfriend Incorporated is born.
Can't. Miss.
Right?
Except for the unexpected glitches Oliver's business plan doesn't cover—like falling for one of his "lonely lady" clients, Bailey Hardin, a politician's wife who's as smart and loyal as she is beautiful and sexy. Their chemistry, instant and scorching, is already a problem—but when Bailey's husband turns up dead, the pair quickly learns they're facing more than a simple PR nightmare.
The mess intensifies when Oliver's best friend decides to put a bid in for the freshly vacated city manager position, ensuring Oliver is now caught between his longtime best friend and his new ladylove. The clock is ticking, and the political scandal is growing. Tough decisions must be made—especially because, for the first time in Oliver's life, matters of his heart are on the line.
Other Books In This Series