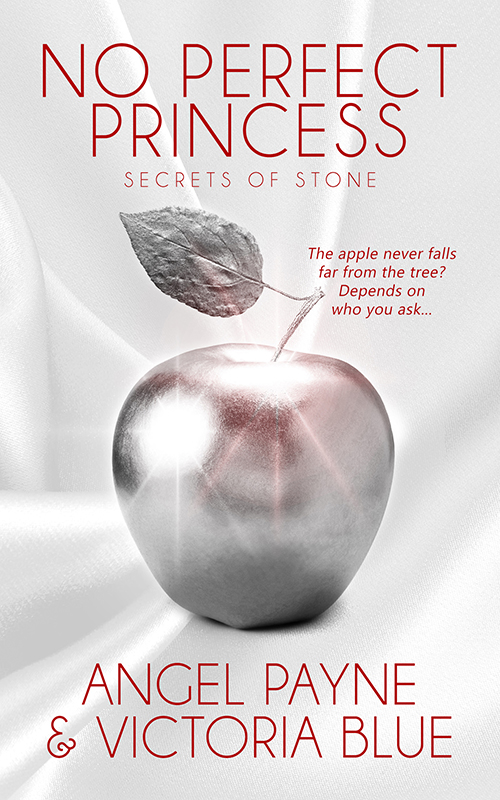 Paperbacks
---
Digital
---
Audio
---
Autographed
---
International
---
No Perfect Princess
---
What came first? The princess or the shoes? And does it really matter?

There's a lot of baggage attached to that answer.

My name is Margaux Asher. Yes, that Margaux Asher. The attitude icon. The bitch in the latest heels. The princess of the PR game—at least until last winter, when Mommie Dearest revealed a secret she's been hiding since birth. My real father is one of the world's richest men. Dream come true, right?

Like I said…baggage. And now, Michael Pearson wants to help open it.
Michael. My six-foot-three, golden god of a dilemma. He's patient, indulgent—and don't get me started on his passion—but he wants too much. He wants the secrets. What would he say if he really knew them? What would he do if he learns…I'm no perfect princess?

Someday, my princess will come…

The apple never falls far from the tree? Depends on who you ask.
I'm Michael Pearson. Son of an apple farmer. Now, I'm working for one of the country's most prestigious PR firms—

And I'm the sap who's fallen for the boss's daughter.

It doesn't matter that the rest of the world vilifies Margaux. I see she's just a terrified girl, yearning for a place where she's loved—but every time I volunteer for the job, she pushes away. It makes me more determined to give her a magic kiss, setting her free to finally see the truth.

I don't want her to be perfect. I just want her to be mine.
Other Books In This Series