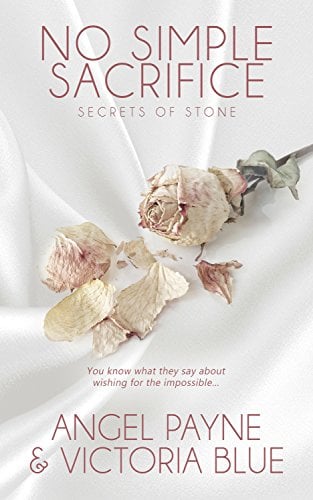 Paperbacks
---
Digital
---
Audio
---
Autographed
---
International
---
No Simple Sacrifice
---
If I could turn back time…

My name is Talia Perizkova, and time has been on my side…until I told it to kiss my ass during a business trip to Vegas and experienced a night for the record books with my bosses—yes, my bosses. But what happened in Sin City refuses to stay there, and time has joined forces with his pal, karma, to exact payback—from the depths of my heart.

Fletcher Ford. Drake Newland. They're two of the business world's sexiest, most sought-after bachelors—and I've fallen for them both. Their passion is everything I crave, their protection is everything I need, and their love is everything my orthodox family will never let me accept.

The solution, according to them, is simple. One man steps down so two of us are happy.
I could find a way…

But sacrifices are rarely simple, and one plus one doesn't always equal happily ever after. The three of us have to decide—take a chance on this rare love we've discovered…or give in to fear and lose each other forever?
Other Books In This Series